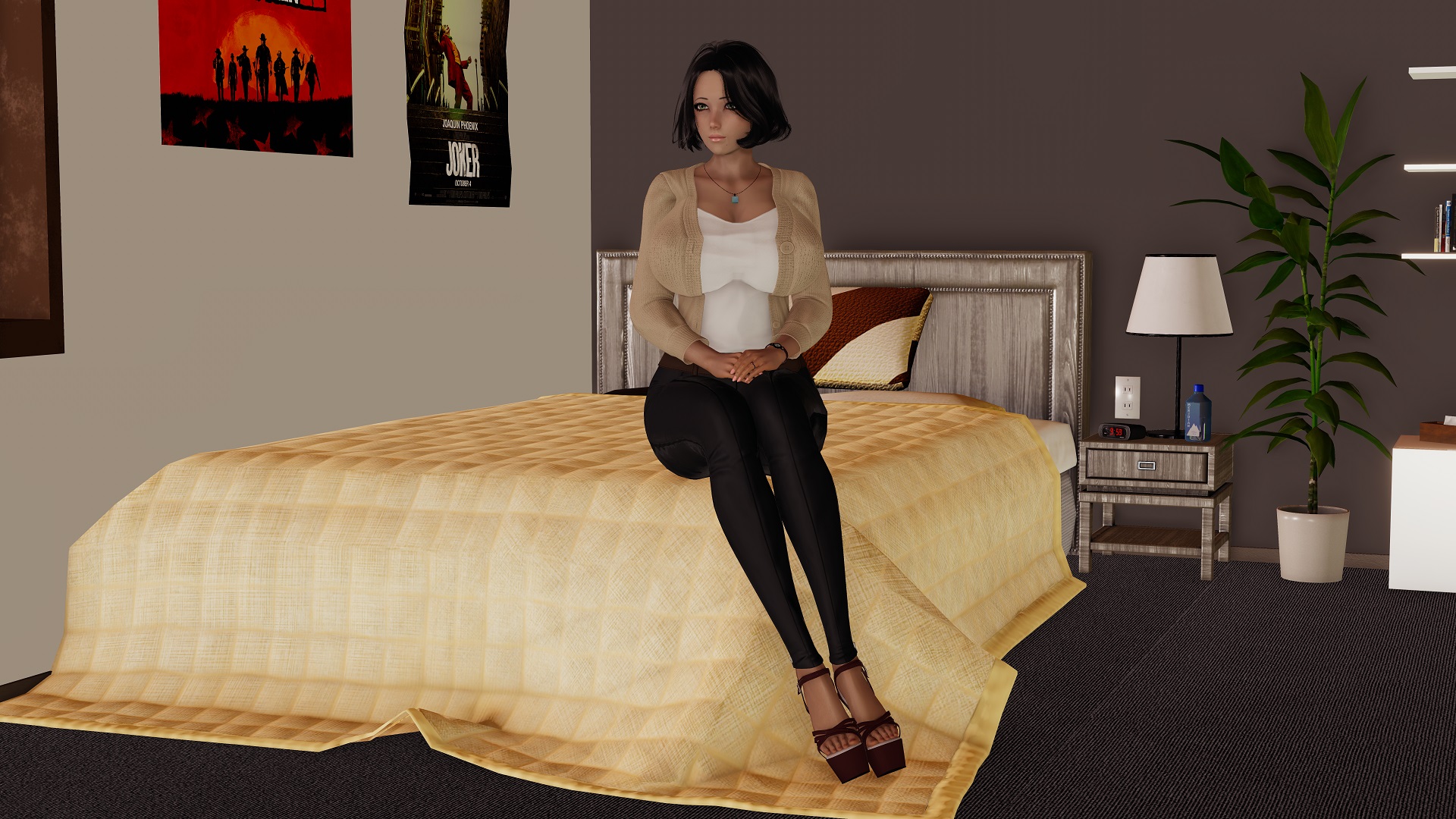 When it all Started is published on xGames in a list of adult games download. Free download of this sex game is provided via few clicks. New and only best games are delivered to you on xGames.
You are a 19 year old young man living a peaceful life with your parents and two older sisters in a big house located in downtown.
Back from school on summer holiday you plan on spending time between reconnecting with your sisters and recently married aunty and playing video games with your friends. Your parents are working hard every day to provide for the family. Especially your dad, a computer Engineer, who's been working overtime for weeks to finish an important project.
Your mother, Natasha, is annoyed by your nonchalant attitude towards school and thinks you are wasting time playing video games instead of focusing on your studies. This leads to many arguments between the two of you causing a strain on your relationship.
But one night, when you and your mother were the only ones in the house, two thieves break into your home and take you both hostage during their robbery.
In order to escape with the stolen goods and to make sure you won't call the police immediately after they leave, they decided to put Natasha and yourself in an compromising situation. A situation that will change your family's lives forever.
That's when it all started…​
Last update: 2022-01-09
Released: 2022-01-08
Creator (developer): Kalyha –
Censored: No
Version: 0.01
OS: Windows, Linux, Mac
Language: English
Genre:
3DCG, Big ass, Big tits, Blackmail, Cheating, Corruption, Harem, Incest, Male domination, Male protagonist, Milf, Voyeurism
Install instructions:
Whats new (last changes):
v0.01
– First release of the game.
– Includes 815 renders.
DOWNLOAD
Win/Linux
: – – –
Mac: – – –
Others: * –
*This unofficial port/version is not released by the developer, download at your own risk.
​
When it all Started: screenshots
Welcome to the adult world with your secret wishes. Free download from MEGA or other file hostings, unpack, easy install in a couple of minutes and play this interactive game.
Be a smart player and get what you really want. It will be you next second life, there will be a lot of interesting persons that you will met.​ Will you find love and happiness? Will you be a good man? Will you user your power and authority? Start now!
---