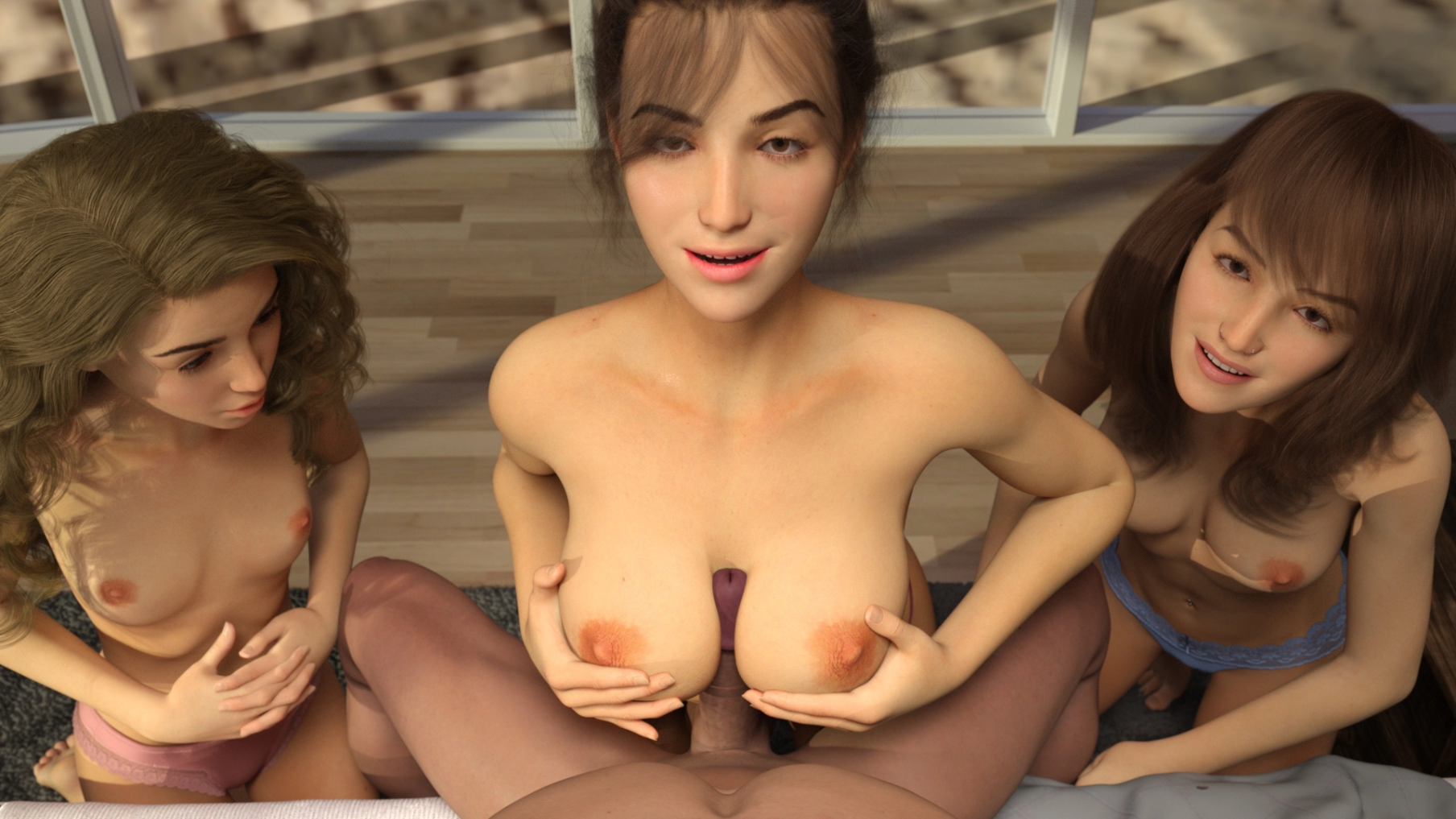 Trouble at Home is brought to you by xGames as a part of our large adult games collection. Direct download of this game is available with just a few clicks. New and only best games are are always available for you on xGames.
Graduation and summer vacation are around the corner, and you're set to make the most of it before heading off to college.
At least that was the plan until one kind act has ironically toppled the first domino of your perfect life.
Well… almost perfect life.
As disasters mount, you're left questioning how to get everything back.
Will being forced out of your comfort zone be a case of serendipity?
Perhaps you'll realize a more exciting life of new friends, relationships, and fun awaits… if you want it.​
Last update: 2022-12-29
Released: 2022-09-01
Creator (developer): CoolKittyRhymes –
Censored: No
Version: 0.20a
OS: Windows, Linux
Language: English
Genre:
3dcg, male protagonist, milf, big tits, big ass, titfuck, teasing, school setting, voyeurism, loser
Install instructions:
Whats new (last changes):
v0.20a
Initial Release
Contains roughly the first half of Episode 1 for free, the same content as the web browser version.
Give it a try before any commitment!
Developer Notes:
What to Expect
Trouble at Home is an Adult Visual Novel that follows you, the male main protagonist, in a "slice of life" teenage theme around school and relationships. There will be a heavy emphasis on character interactions, humor (sometimes crude and dark), drama, and some romance. While not the primary focus, many sexual situations will occur throughout that will be heavily influenced by your choices, and will increase in frequency as the game/story progresses in future episodes.
Game choices follow two rules: 1) If it doesn't serve a purpose, it won't be included; and 2) there are no strictly right/wrong choices. While your decisions aren't necessarily good or bad, they will determine variable story paths and opportunities available to you either immediately, long-term, or both.
Native resolution is 1080p, and Episode 1 contains over 26k words and 800+ images. While there's a minimal amount of sound & animations at current release, the plan is to steadily build upon both.
The first season of TaH has 10 episodes planned. This game contains mature content that's not suitable for all viewers, including nudity, sexual situations, violence, harsh language, and drug use.
Sexual Content
What to expect in current release: Group Sex, Masturbation, MILF, Oral, Teen
What to expect in future releases: Anal, BDSM, Lesbian, Voyeurism and more
Sexual content throughout the game primarily centers around the main character and other females. While this game does not have focus on NTR, there will be a small amount to account for story events in a few bonus content scenes.
Patreon
I anticipate to be the primary site that allows me to continue this project. If you've subscribed to independent creators there in the past, or are interested in doing so, I encourage you to consider supporting there first. All patrons receive first access to new updates/releases, as well as many other perks you can only find there.
In Development
Episode 2 is currently in development. You can expect a release sometime early 2023 which will include the continuation of the story and several added features & updates. I provide regular posts of progress on my page.
Trouble at Home: screenshots
Enter an virtual world of meetings with your wishes. Get this from MEGA or other file hostings right now, unpack, easy install and play this porn game.
Be a smart man and get what you want. It will be you next second life, there will be a lot of familiar characters that you're totally gonna like.​ Will you find love and happiness? Will you be a good hero? Will you abuse your power and authority? Start now!
---