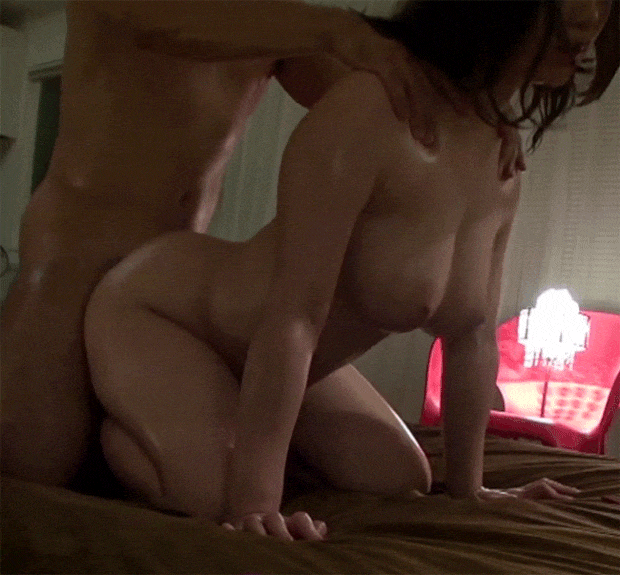 You play as a young effeminate college student who is easily bored. You meet a woman who will definitely spice up your life, but will it be in the way you wanted?​
Last update: : 2019-01-14
Release Date: 2019-01-14
Creator (developer): : Austinhaney6969 – –
Censored: No
Version: 0.3.5
Language:English
Genre:
MF FF MM F-Self M-Self Sub Dom Sissy Bimbo, Animated, Handjob, Sex toys, Oral sex, Anal sex, Masturbation, Mind control, BDSM, Futa/shemale, Groping, Teasing, Simulator, School setting, Corruption,NTR
Install instructions: :
1- Extract to desired location.
2- Click on "The Making of a Slut.html" to start playing.
Whats new (last changes):
.0.3.5 New clothes, image map tweaks, bugfix, more scenes with Bailey
.0.3.4 Reworked images/video, image map, new clothes, new toy, alot of ui stuff, new scenes with Lexi (under model)
.0.3.3 I've added 3 new animations (of varying quality, and I may be tweaking them in the near future as time allows)
This update you get some new tf's as well. After you speak with Bailey and trigger the scene, taking the supplements can now modify your assets, provided you take them long enough (25+ days)
.0.3.2 Overhauled Ui, Riley content update, new animations, optional scenes.
.0.3.1 Updated Bailey's content, new wardrobe items, background is grey again. Toggle switch for optional ntr.
.0.3.0 I've added more content for bailey as well as fixed a few bugs here and there.
.0.2.9 I've added some behind the scenes fixes, changed background to grey, minor bugfix, Bailey now has more content.
.0.2.8 Riley's questline has been expanded, roughly the same amount I added to Baileys in the .0.2.7 update. Minor bugfix, going to the gym has been made simpler.
0.2.7
-Bugfix, updated randoms, overhauled and re-implemented all randoms
.0.2.6 Bailey's questline has been expanded signicantly, bugfix, minor tweaks.
.0.2.5 Few new scenes with Riley, modified the lexi loop, placeholder for new action.
.0.2.4 Fixed Lexi bug, added new item, bugfix, testing stats.
.0.2.3 Minor content update, tweaked some behind the scenes stuff, added some buttons to the home menu.
.0.2.2 Minor content update, menu system updated, wardrobe options added, animations tweaked.
.0.2.1 Mainly a bugfix, though I did add some new menus and insert some animations where applicable
.0.2.0 Minor content update, bugfix, new animations, inserted animations into certain scenes (work in progress), set default end of content.
.0.1.9 Minor content update, bugfix, tweaked a scene or two, testing animated avatars.
.0.1.8 Minor content update, fixed some bugs, fixed some spelling errors, added home button to debug menu made a display bar for Lust.
.0.1.7 Minor content update, modified some behind the scenes stuff, technical and bugfixes.
.0.1.6 Minor content update, Tweaked avatar stuff, added notification on the right hand side that displays whether or not you are wearing a plug, new masturbation scenes, new masturbation option, custom wardrobe button (1 at the moment, though I'll add more when it becomes useful) , and did a few bugfixes/spelling errors (though there's always new ones cropping up).
.0.1.5 Minor content update, Tweaked some avatar stuff, breast size reduced, as well as outfits matching that, made applying makeup have an effect, modified avatar to indicate lust, fixed stockings, and added hairstyles (saves not compatible from previous version).
.0.1.4.Minor content update, Avatar system improved but not perfected, not sure how to get the stockings to layer under your other clothes, everything I've tried so far has failed. First physical, albeit temporary transformation.
.0.1.3 Testing a right-Ui-Bar, testing avatar system, showcasing poor photoshop skills.
.0.1.2 Content update, bugfix, spelling errors, minor stuff.
.0.1.1 Very small content update, improved ui stuff, fixed a bug where you could spam the wardrobe buttons and get infinite cash.
.0.1.0 Content update. Added new task to pass the time, walk around town. At the moment what you can do varies between three things randomly, and the text changes via what you're wearing. I plan on adding randoms based on specific things later on. Changed text from blue to white, and altered the opacity to make the text more legible. Plans to overhaul parts of the UI, but will have to do more research
.0.0.9 Minor content update, wardrobe items now have images that pop out so you can view them before wearing them(eventually plan adding that to the store)*note, a few items don't seem to do this for some reason, but I'll have to look into that at a later date as it isn't game-breaking or anything. Plan to do some more flashy/visual things later on, maybe adding sound to certain scenes.
.0.0.8 Minor content update, overhauled masturbation system (allowing you to choose what action once they are unlocked) added a new task, browse the web. I plan on adding more images and including some randomization to that, but for now it only has one scene. Though it is one of the better animated scenes. Oh, and you can do your makeup now too, once Bailey shows you how.
.0.0.7 Minor content update, added some new masturbation scenes, technically a m/shem scene (though the mc doesn't know it yet). New item, and I've tweaked the font to include a grey textbox so the words are a bit easier to read while maintaining the images in the background. Would have liked something opaque, but it doesn't seem feasible with css.
.0.0.6a Bugfixes/tweaks, more images added as backgrounds for places/actions. Wardrobe updated to include work/top bottom in sidebar.
.0.0.6 Minor content update, rudementary rent system, more choices
.0.0.5 Minor content update, bugfix, modified passage where you choose your "girly name".
.0.0.4 Minor content update, modified avatar (less bulky, still not perfect) (fixed bug where you didn't have to have bra in one scene and fixed return from menus causing an infinite loop)
.0.0.3 Minor content update, modified avatar (very bulky, need to redo when I figure out how)
.0.0.2 Minor content update, added rudimentary avatar of sorts in sidebar (really just shows key clothing elements) (plan to tweak)
Changed all hotkeys that use "2" to 9, still investigating why it won't work sometimes under 2… (sleep hotkey still out of commission)
.0.0.1 Initial release
Developer Notes:
NOTE: It seems I forgot a few gifs, sadly, I lost them somewhere. So next release, I'll find them again and put them in their correct place. If you see a missing gif or 3, those are the ones.
The Making of a Slut: screenshots
Enter an virtual world of meetings with your secret wishes. Get this from MEGA or other file hostings right now, unzip, easy install in a couple of minutes and play this adult game.
Try to be a good player and get what you want. And it will be not just simple robots, there will be a lot of familiar characters that you will met.​ Will you find love and happiness? Will you be a good hero? Will you user your power and authority? Start now!
---