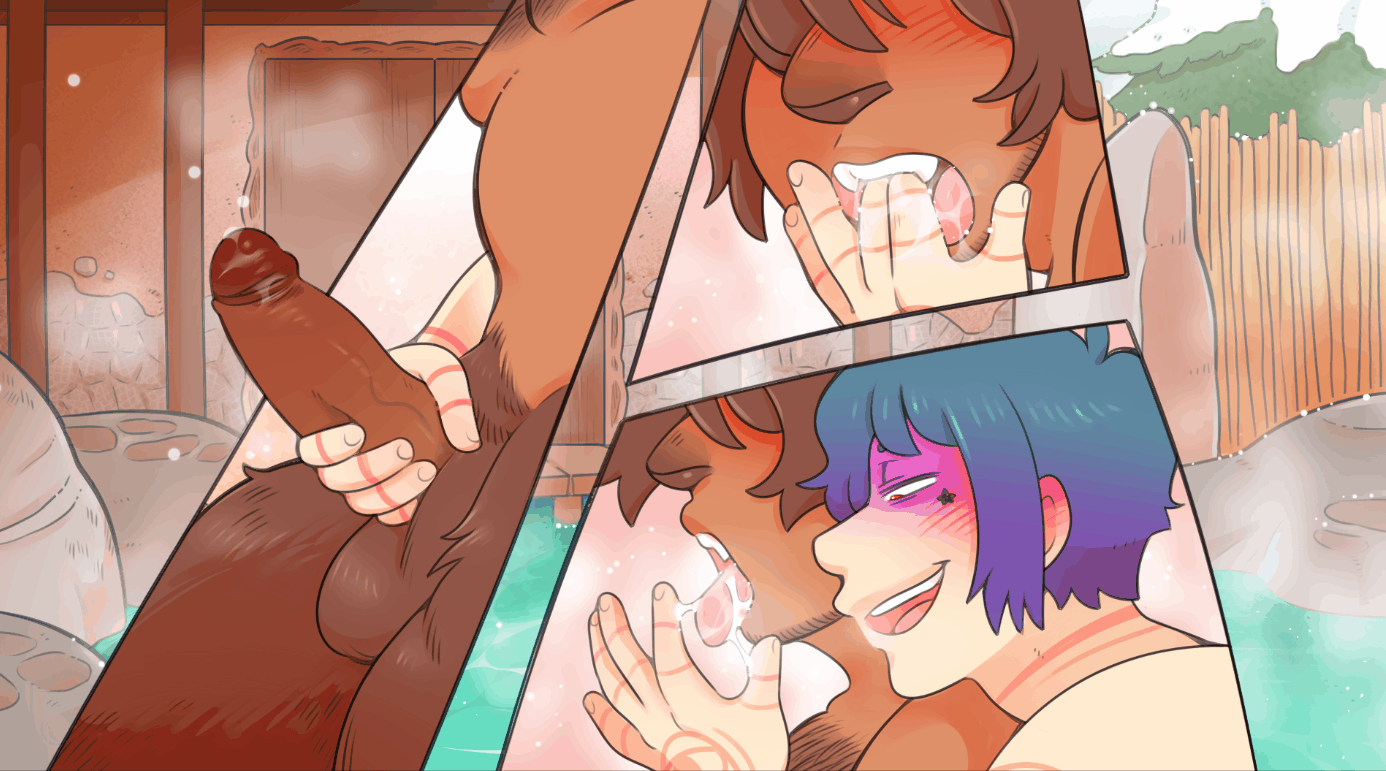 Solanaceae: After All is brought to you by xGames as a part of our large adult games collection. Free download of this sex game is provided with just a few clicks. All new games and different updates are delivered to you is always here.
Overview:
Solanaceae: After All is the visual novel sequel/epilogue to

Join Battam, a witch exiled by all conventional covens, on his quest to make a brand new type of coven with the help of his partner Sal, and his sibling, Satine. Explore a colorful world filled with all types of people and try to create a place where any and all rejected witches can join together to create new kinds of magic, and form bonds that will last a lifetime. Learn more about Battam's sibling Satine (and watch them repair their shaky relationship), meet new people that challenge Battam's beliefs, and discover new ways that magic interacts with with the world– all while fighting back against the overbearing Rowan Coven who is trying to stop any and all progress!
While this game is very sex-positive and the creator is a seasoned lewd artist, sex this is not the focus of the game.​
Last update: 2023-08-28
Released: 2023-08-28
Creator (developer): DarkChibiShadow – – –
Censored: No
Version: 0.1
OS: Windows, Linux, Mac
Language: English
Other Games: – –
Genre:
2DCG, Adventure, Big ass, Gay, Male protagonist, Monster, Monster girl, Furry, Anal sex, Oral sex, Femboy, Trap, Wholesome, Sandbox, Rpg, Point & Click
Install instructions:
Whats new (last changes):
v0.1 – Initial Release
– Contains the first 3 chapters of the game
– Contains 2 sex scenes out of 11
Developer Notes:
– Project uploaded here with the approval of the developer, DarkChibiShadow
– Build 0.1 contains the first 3 chapters of the game
– There is an official Android version that can be purchased for $1 on the game's . This price was made a a slight deterrent for grifters who steal these android ports and sell them under their own name elsewhere, but notably Google Play. I (hcdev/initial uploader) won't upload it.
Solanaceae: After All [v0.1] [DarkChibiShadow]: screenshots
Welcome to the adult virtual world with your secret wishes. Get this from MEGA or other file hostings, unzip, easy install and play this porn game.
Be a smart man and take what you really want. And it will be not just simple robots, there will be a lot of familiar characters that you will met.​ Will you find love and happiness? Will you be a good hero? Will you user your power and authority? Try now!
---