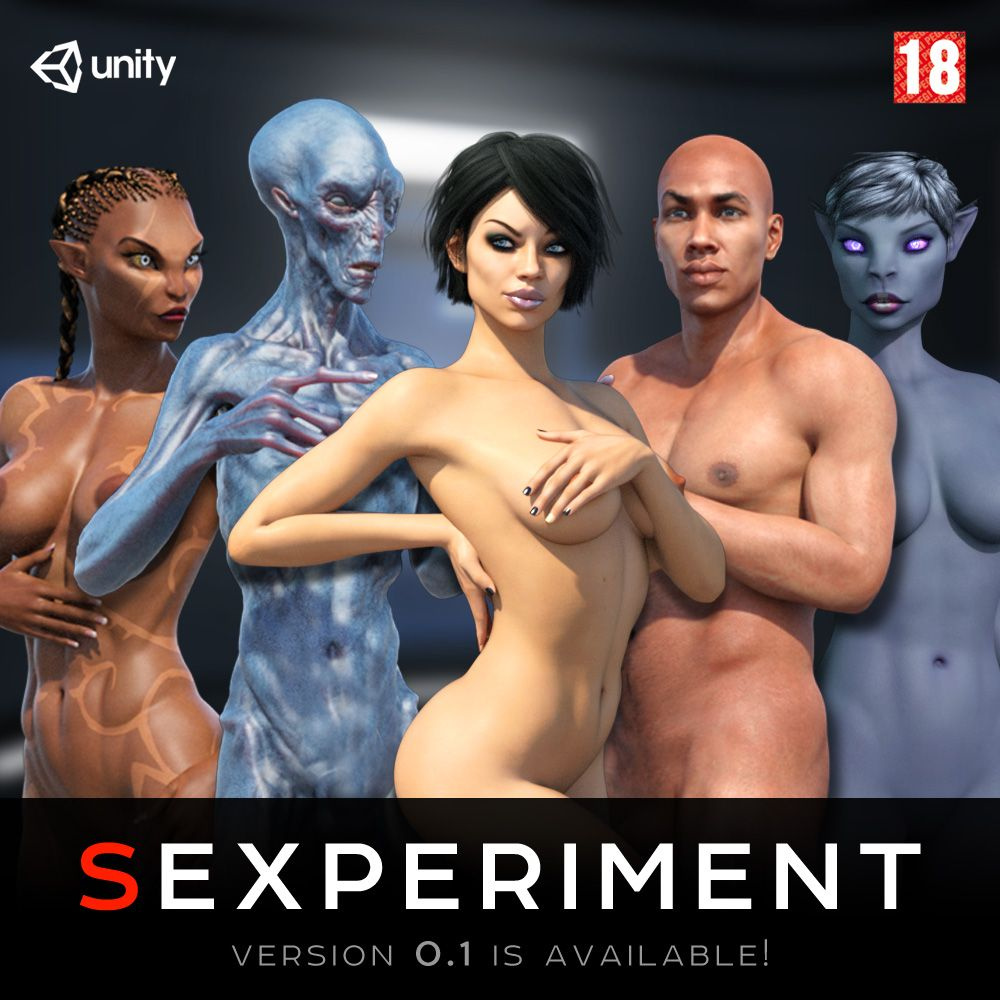 So, what is SEXPERIMENT?
At first glance, this is a banal sex simulator, but do not rush into conclusions. The essence of the game – do not just choose a couple and passively watch their copulation Your task is to conduct experiments. The essence of them is to choose two characters and control their sexual union until the goal is reached, for example, the orgasm of one of them for a specific time.
Every game character is almost a full-fledged personality, with their abilities, parameters and preferences. In general, they forms the behavior of each of character during sex and affects the course of the experiment and its results (who said that it will be easy? In addition, the skills of characters can be upgrade (almost as in rpg, yep), which will allow you to successfully achieve the goals of the experiment and discover new ones.
Oh yes, the process of each experiment will be accompanied by beautiful animations of beautiful characters. And the sounds of course And this is not some kind of capture sound from porn video. Our voice acting is recorded, khm … in real conditions
​
Updated: 11-Oct-2018
Developer/Publisher: Exxxplay
Censorship: No
Version: v0.4
OS: Win
Language: English
Genre:
Unity-3D, Sci-Fi, Animation, Simulator, Erotic Adventure, Sexy Girls, Big Boobs, Big Ass, Doggystyle, Hardcore Sex, Seduction, Aliens, Monster Girls, Fantasy, Sexy Lingerie, Doggystyle, Interracial
Install instructions: :
1- Extract to desired location.
2- Click on "Sexperiment.exe" to start playing.
Change-Log:
v0.4
Updated and revised user interface.Improved graphics. Now everything has become even more beautiful.Multilingual. Now the game contains several interface languages.New location – an updated camera for experiments.Two new characters, this time male.v0.3.5
Update 0.3.5 replenished the collection of characters of SEXPERIMENT on these two cuties)) Today we have a female update, yeah))
v0.2
So, we updated the game to version 0.2. In this update, we improved the graphics, slightly rebuilt the interface and fixed some bad glitches
And most importantly – the game begins to justify its name – now you can conduct experiments here.
To achieve the result – the orgasm of once of partner – it is necessary to achieve the excitement value (green indicator in the character's avatar) to 100%. The growth of excitement of each character is depend from its individual characteristics, as well as from the actions of the player.
Sexperiment: screenshots
Download Sexperiment (ver. 0.4) free right now.
Want high speed download? Just buy a Premium Pro subscription on k2s and get full access.
---