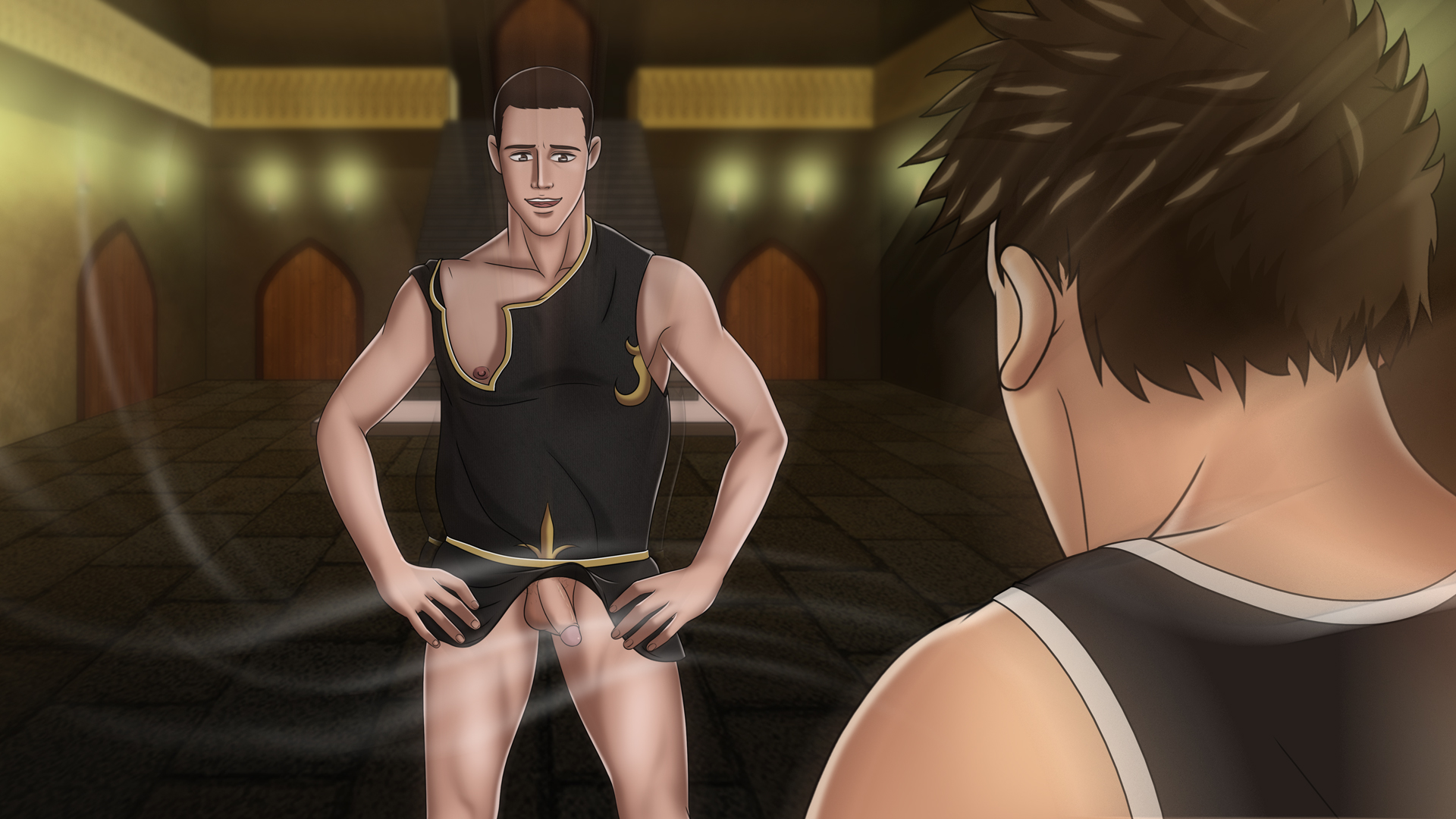 Ren'PyThe One is available here as a part of our best adult games list. Free download of this game is provided via few clicks. New and only best games are delivered to you on xGames.
Every hundreds of years or more, a male will be born, rKnight
some say he will be a god amongst men who will save them as he will give them gifts that will make them
Stronger, faster, better…..
Others say he will be a devil or demon amongst the men for when he appears he brings war….
He is called "The One" and while he himself has no superpowers it is when he shares his seed…
that those willing to receive it will gain super strength, speed, and possibly the ability to fly….
However others seek to use these powers for evil…..
It is written that there will be 4 men in the world chosen to master one of the four elements: Earth, Air, Water, and Fire…
These men are known as the "Dawn Knights" and they are chosen to protect "The One" and the world itself from certain Doom…
…It has been over 300 years… and the time has come for "The One" to come/cum again…​
Last update: 2023-04-15
Released: 2023-03-14
Creator (developer): Coolpeng
Censored: No
Version: Demo
OS: Windows, Linux, Mac, Android
Language: English
Genre:
2dcg, male protagonist, monster, sandbox, big ass, teasing, gay, mobile game
Install instructions:
Whats new (last changes):
Developer Notes:
8 Fuckable Characters
40 full scene illustrations
20 Animated Hot Scenes
Hours of playing time, and steamy stories that are decided by your choices
Windows, Mac and Android Available

Ren'PyThe One: screenshots
Enter an virtual world of meetings with your secret wishes. Free download from MEGA or other file hostings, unzip, easy install and play this interactive game.
Be a good man and take what you want. And it will be you next second life, there will be a lot of interesting persons that you will met.​ Will you find love and happiness? Will you be a good hero? Will you abuse your power and authority? Try now!
---