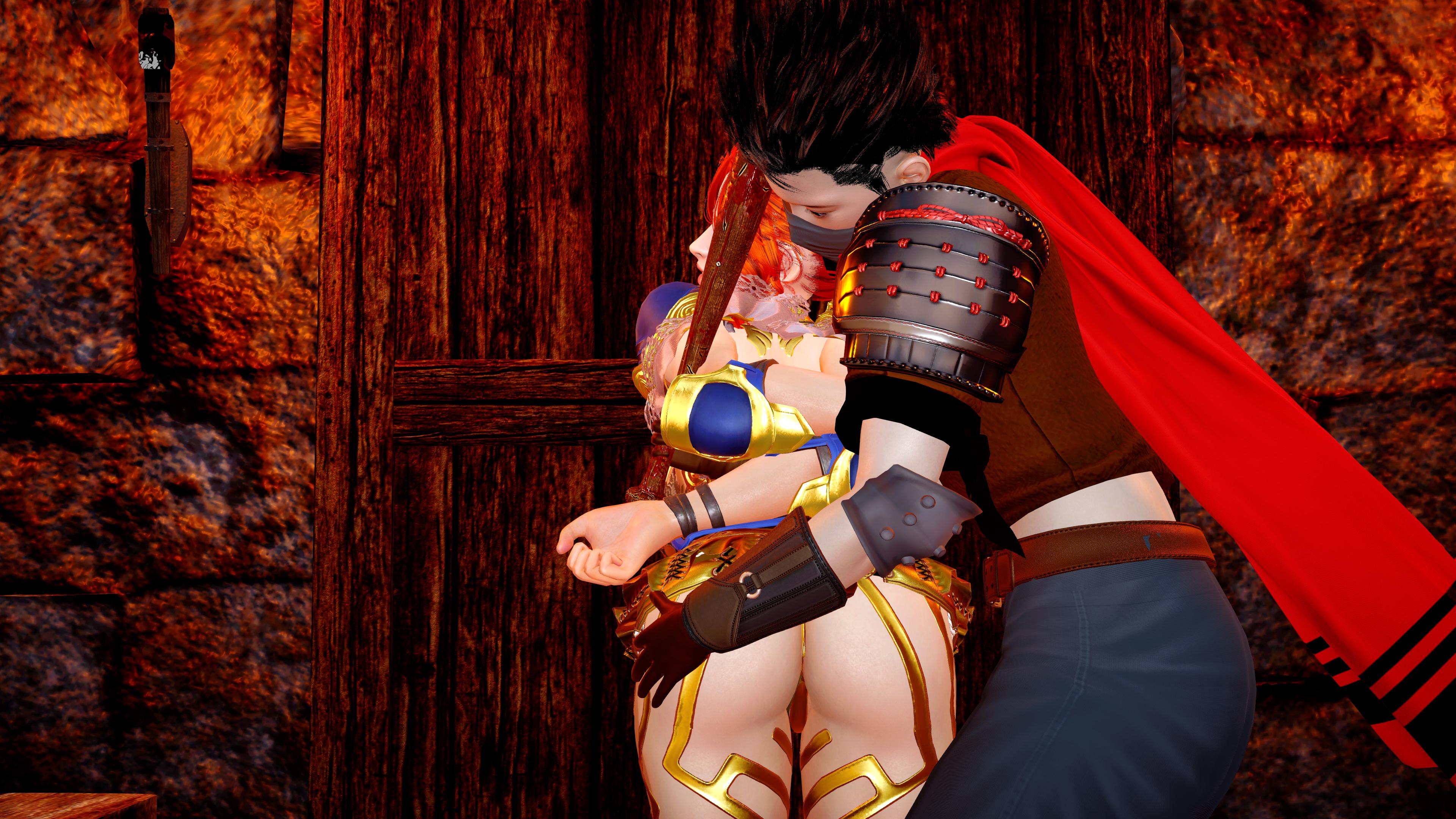 Noble Seed is published on xGames as a part of our large adult games collection. Direct download of this game is provided with just a few clicks. Games like Noble Seed are are always available for you on daily basis by xGames.
Once upon a time, in distant kingdom, the King has 2 children – princess (our MC, Anna Vermilion), and prince. They are twins. King think to pass throne to prince, since princess is very arrogant, mean and vicious by her nature, prone to impulsive decisions.
King and prince left capital to lead war somewhere near border. After that major rebellion infested city putting it into anarchy state. Central district and palace holds. Our MC sense, that that there is some plot behind this rebellion, and she want to use this opportunity to prove, that she's capable to become next ruler by putting crush the rebels, and fix relationship with capital's population.
Since she's the only representative of royal family – she has all the tools and opportunity to do as she like, and no one would be able to interfere into her strategy. She is very skillful with rapier, and there are rumors, that her skill can become legendary, deadly sexy and buxom, strong-willed, and well-educated, but also very impatient and tough.​
Last update: 2022-12-14
Released: 2022-12-08
Creator (developer): SteamUP – – – – –
Censored: No
Version: Combat system demo 2c
OS: Windows
Language: English
Other Game:
Genre:
3DCG, Animated, Combat, Groping, Female protagonist
Install instructions:
Whats new (last changes):
v2
Visual:
– Reworked all animation
– 99% of images are in 4k right now
– Increased numbers of frames for most of animations (sometimes it's 2 times more frames per animations)
– Added background to animations
– Reworked "Bandit" model to make him look more like fantasy bandit, not like a modern punk
– Removed Bandit lewd action "Breasts Pat" due to improved "Breasts massage"
– Added "Breathing" animation for Anna's standing idle pose(all 9 variants), she looks more alive thanks to it
– Enemies has different scarf color to make them different
– Enemy icon highlighted when you point them with mouse, and their image appearing on screen
– Enemy icon highlighted, and he appears during his turn
– Added hit effect when Anna get damage
– Added hit effect to enemy
Gameplay:
– Added simple Main Menu
– Added buttons with to check's Lost/Discard/Draw piles
– Added on screen "hint" to game under "Action log" and "Card selection", just point mouse over it to see
– Added on screen "How to paly" hint under "Action log", just point mouse over it to see
– Added simple Score screen on Win/Lose/Restart. It will be improved later
– Action log now show what exactly action enemy used on his turn
– Action log now show damage modifier for MC's actions, so final damage result are more clear to player
– Reworked "Enemy turn" mechanics. It's more smooth, more clear, and understandable
– Reworked Target selection mechanics
– Reworked damage apply formula
Fixed:
– Annoying bug with "softlock", when game suddenly stuck with no visible reason
– Target selection bug
– Enemy turn now more clear
First release
In this version there is:
Graphics:
– MC basic pose
MC's attire has 9 different visual state's from fully clothed to almost naked
– 20 unique basic animations
– made with 117 unique basic images
– Has 9 variation of every image and animation according to her "attire state" (1053 unique images in total)
– All in 3840*2060 (2K) size
Gameplay:
– 21 unique action cards
– 1 Enemy type
– Shield, Retaliate, Bleed, Disarm, Hamstrung, Stun, Slay mechanics,
– 9 Lewd action cards
Features:
Already presented features:
Card-based combat system
Animated sexual tricks and attacks
Planned features:
City management
Deck-building system
And a lot more
Noble Seed: screenshots
Welcome to the adult world of meetings with your secret wishes. Get this from MEGA or other file hostings right now, unpack, easy install and play this porn game.
Try to be a smart man and get what you want. And it will be you next second life, there will be a lot of interesting persons that you will met.​ Will you find love and happiness? Will you be a good man? Will you abuse your power and authority? Start now!
---