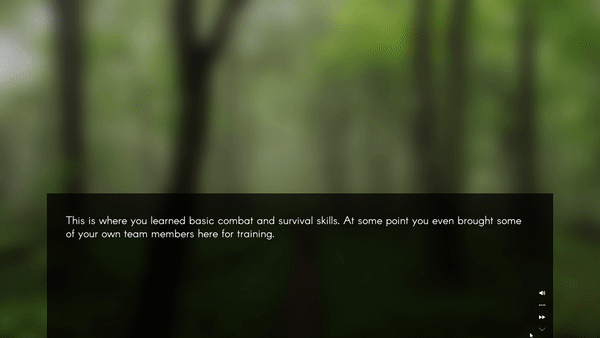 End of Knights is published on xGames in a list of adult games download. Direct download of this sex game is served via few clicks. All new games are delivered to you on daily basis by xGames.
You play as Avina the trusted, a well known lioness knight from the kingdom of Sayon. After the hostile take over of the kingdom by an evil mage and demons, you are forced to fight for your life and figure out what your next plan is while trying to avoid the lusty grasps of monsters & magically corrupted beings. Will you try to save the kingdom that you once swore to protect or will you give up your knighthood and succumb to the new lusty world!​
Last update: 2023-07-30
Released: 2023-03-31
Creator (developer): Blind Wolf Games – – –
Censored: No
Version: 0.0.15 Public
OS: Windows
Language: English
Genre:
2dcg, Female protagonist, Monster, Fantasy, Adventure, Furry, Futa/trans, Turn based combat, Masturbation, Bdsm, Handjob, Oral sex, vaginal sex, Creampie, Sandbox, Voiced, Mind control, Humiliation, Exhibitionism, Rpg, Text based
Install instructions:
Whats new (last changes):
Developer Notes:
Gameplay
Think Neo Scavenger with a 2d turn based combat and some light visual novel story. You start off at a town scavenging for gear and food. You travel from town to town figuring out what happened to each town through notes or survivors while trying to find out your next goal. You'll get quests that will either lead you to unlock new powers or find missing knights from your order. At some point, you'll encounter monsters that you'll have to fight or run away from. Lose and those monsters will either take your stuff or take you. Win and you take their stuff or lewd them. Lose too many times and you'll get a bad end. Starve and you also lose. This game will have more than one ending depending on the choices you make on your journey.
Features
– Travel across the land of Sayon with different areas and a variety of lustful enemies and sex encounters.
– JRPG like Turn based combat with flashy moves and team combos.
– A rich cast of NPC characters for you to meet, each with their own stories.
– Level and train Avina to be a powerful force against the army of evil.
– RPG-like inventory system with equippable items and weapons.
– Find and reform your team of knights to fight next to you.
– Romance your team members and have some special H encounters with them.
– Survive in the new lusty world with an in depth survival & crafting systems.
End of Knights [v0.0.15 Public] [Blind Wolf Games]: screenshots
Enter an virtual world of meetings with your wishes. Free download from MEGA or other file hostings, unpack, easy install in a couple of minutes and play this porn game.
Be a smart man and take what you really want. It will be not just simple robots, there will be a lot of interesting persons that you will met.​ What will you do? Will you be a good hero? Will you user your power and authority? Start now!
---