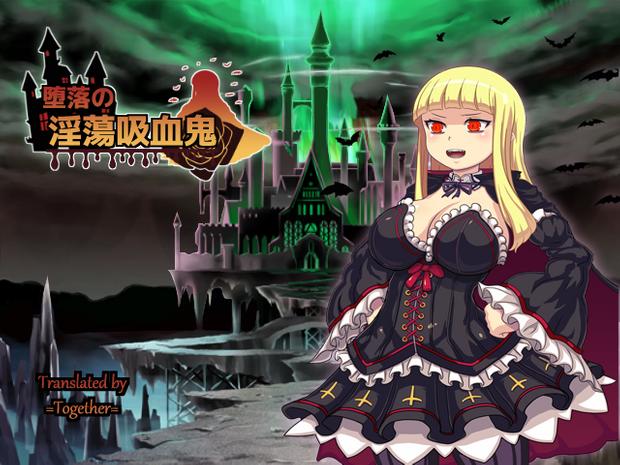 A casual hack n' slash RPG!Doris is a vampire that awoke in a graveyard one night.
After asking the nearby nun, she discovers that the mysterious Lord of Monsters stole her castle and all her
possessions 100 years ago. Doris flies into a rage and sets off into demon territory to take back what's rightfully hers.
contents
Fill your blood gauge by defeating enemies! When it reaches 50%, select "Charm" to initiate sex!
Make the beasts cum to refill your HP!Raise and lower your skill level from the menu screen in the village!Includes normal and rare drops!
(The longer you fight without sleeping in your coffin, the higher the rare drop rate becomes!)Adventure at your own pace!
You can see every H scene even if you go straight to the end goal.
ED changes depending on your path!The Depravity of a Lewd Vampire includes: Battle Charm System
Multiple Endings
Great Music
32 varied H-Scenes
442 Base CG
Heavy Reverse Domination Theme
One incredibly smug vampire!
The Depravity of a Lewd Vampire: screenshots
Enter an virtual world of meetings with your wishes. Get this from MEGA or other file hostings, unzip, easy install in a couple of minutes and play this interactive game.
Be a smart man and get what you want. And it will be not just simple robots, there will be a lot of interesting persons that you're totally gonna like.​ Will you find love and happiness? Will you be a good hero? Will you abuse your power and authority? Try now!
---