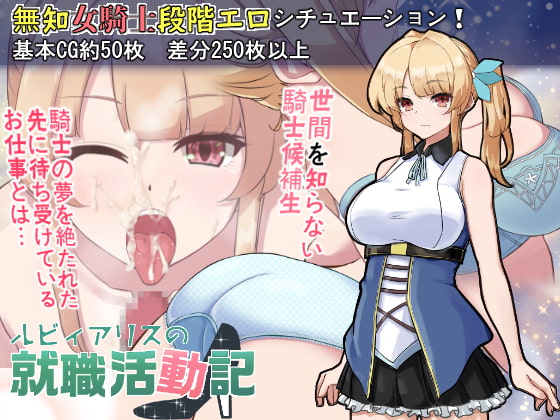 Ruby Alice's Job Hunting Report is published on xGames as a part of our best adult games list. Direct download of this sex game is available via few clicks. All new games and different updates are delivered to you on daily basis by xGames.
■ Story
By a certain organization, Rubi Alice, a girl who has been beaten only knowledge and power to become a knight and raised.
However, one day, the knight system was abolished with a big change of situation.
The dream of becoming a knight was cut off, and it was abandoned from the organization.
Ruby Alice, who was only trained and not even taught common sense properly, was suddenly thrown out to the world.
I don't even know what I can do … I don't even know what to do.
But you have to work to live.
She challenges various jobs, but she does not know common sense, and she accepts everything that was told by people…
■ Game specifications
Genre Your job search RPG
Basic CG about 50 sheets including difference 250 sheets or more
Production Tool: RPG Maker MV
Ruby Alice's Job Hunting Report: screenshots
Enter an world with your secret wishes. Free download from MEGA or other file hostings, unzip, easy install in a couple of minutes and play this interactive game.
Be a smart man and get what you want. And it will be not just simple robots, there will be a lot of familiar characters that you're totally gonna like.​ What will you do? Will you be a good hero? Will you user your power and authority? Try now!
---