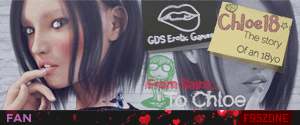 Game is set in late medieval magic fantasy setting. Player takes control of a young girl named Ravy. She is a smart and beautiful female mage which is the exception in a world dominated by male mages. But there is a reason why things are like that. This is a H game so you are probably wondering what H content will be in the game. Game has clothing system when you can dress Ravy up piece by piece (panties, bra, skirt, socks etc.). Amount of clothes that Ravy is wearing have impact on conversations and events. It's not a game when you can run around in revealing clothes or without them and it doesn't change anything. There will be a lot exhibitionism in the game as well as corruption. Corruption will be slow but in time, there will be a lot of different activities which she will preform. I will not list them here, just play the game and you will find hints.​
Updated: July 25, 2018
Censorship: None
Version: July 2018
Developer / Publisher:
Platform: PC / Windows
Language: English
Genre:
Corruption, Clothes, Exhibition, RPG, Medieval, Fantasy, Mage, Female Character
Mini-Quest:
1. Thomlin. Continue talking to him at night and take him few times to the SE tower at night for fun. He'll come to Ravy's room next day. Go outside, talk to him. Take him with you or not, and then go to the barracks. Avoid guards take the item from the top right corner and go back out.
2. After mine quest with Aldis he'll visit Ravy's Room in the morning.
3. Talk to T. Rep in sundress. Next day, after Ravy had dream about it go to him and flash him panites(D key). Then flash Ladder boy in the castle and prisoner in prison. Sometimes you have to keep presing D even when the dialog shows up.
4. Buy sundress and watch new scene.
5. New scene with Mayor during job. Go to the town hall and do job few times until Liuka appear on the first floor. Talk to her. Now you'll be able to enter Mayor's room during job.
6. Go again to the executioner and agree to do charity job. Talk to the people on the streets. Some of them might have unique dialogs branches.
7. Try talking to different people in sundress/without bra and so on. Just new dialog.
Install instructions
1- Extract to desired location.
2- Click on "Game.exe" to start playing.
Fountain Of Mana: screenshots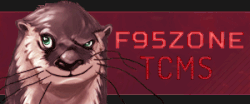 Get Fountain Of Mana (ver. null) for free.
Want high speed download? Just take a Premium Pro subscription on k2s and get into a world of porn games.
---