It's been three months since the war was lost. The princess knight Beatrice fought to the bitter end and her capture.
She has awaited execution in a prison cell. The day arrives… Monsters celebrate their victory with a feast and a fight.
Her execution is the main event. In the last three months, her body and armor have been restored.
Excited shouts surround her as the battle commences. She will be beaten, shamed, shattered and executed.
Her executioner is a boss troll that hates the princess for killing so many minions.​
Last update: 2020-11-28
Released: 2016-05-31
Creator (developer): dark.ryona.x15 –
Censored: Yes
Version: Final
OS: Windows
Language: English
Genre:
2d game, 2dcg, animated, censored, rape, humiliation, slave, exhibitionism, big ass, big tits, fantasy, adventure, monster, anal sex, vaginal sex, oral sex, creampie, combat, female protagonist
Install instructions:
Developer Notes:
Princess Knight Beatrice is "dark ryona action" game.
Please be warned if you don't enjoy cruelty.
Beatrice is driven into the corner, seized, and poublicy executed.
Ecchi scenes are animation.
R*pe from behind, r*pe with woman on top, facef*cking, doll-like r*pe,
foot in crotch abuse, split straddle, and more…
Enjoy the carnage when the princess knight gets reamed by a boss troll.
DOWNLOAD
Win: – – – –
​
Vengeance Execution – PRINCESS KNIGHT BEATRICE: screenshots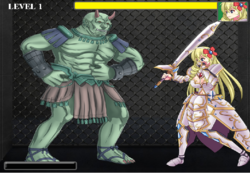 Welcome to the adult world with your secret wishes. Get this from MEGA or other file hostings right now, unzip, easy install in a couple of minutes and play this porn game.
Try to be a smart man and get what you really want. It will be not just simple robots, there will be a lot of familiar characters that you're totally gonna like.​ What will you do? Will you be a good man? Will you abuse your power and authority? Start now!
---