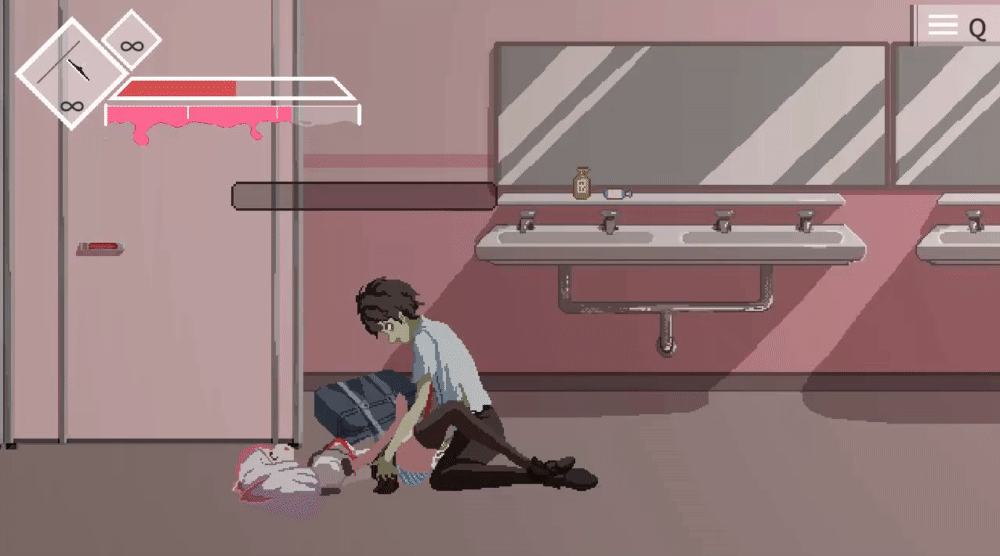 Syahata a bad day is available here as a part of our best adult games list. Direct download of this porn game is available with just a few clicks. All new games and different updates are are always available for you on xGames.
Syahata a bad day is a 2D pixel side-scrolling game.
You need to control the protagonist to escape from the place full of zombies and finally reach the shelter.
If caught accidentally, indescribable things will happen.(;´д`)ゞ
It's in early beta right now, let me know if you have any ideas.​
Last update: 2022-11-29
Released: 2022-11-29
Creator (developer): JaShinn – –
Censored: Yes
Version: 0.19
OS: Windows
Language: English
Genre:
2dcg, animated, female protagonist, monster, monster girl, side scroller, big ass, big tits, combat, vaginal sex, futa, creampie, school setting, japanese game, censored,
Install instructions:
Whats new (last changes):
v0.19
known bugs:
•Attacking flies may be judged as misses.
•Starting a new game will inherit the state.
(I didn't find this error, if anyone else finds the same problem please let me know.)
Developer Notes:
ps:
•There are Chinese, Japanese, and English in the game, but machine translation is used for English.
•The game over animation has not been added yet, it is currently a black screen.
•Play time about 20 minutes
•For the control method, please see the txt file in the folder
Syahata a bad day: screenshots
Enter an virtual world with your secret wishes. Get this from MEGA or other file hostings right now, unpack, easy install and play this porn game.
Be a smart man and take what you really want. And it will be not just simple robots, there will be a lot of familiar characters that you're totally gonna like.​ What will you do? Will you be a good man? Will you user your power and authority? Start now!
---