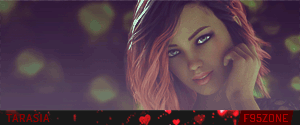 Overview:
The main character in this story is Paul Rutter, a university lecturer who lives in Seattle. He stumbles upon an ancient relic – a tome – left behind by his late parents, once renowned archaeologists who traveled the world in search of occult artifacts. He soon discovers the Power of Influence via the book. Paul begins to experiment with this new ability around people, eventually influencing the female gender into performing erotic activities.​
Updated: 24 April 2017
Developer/Publisher:
Censorship: No
Version: 0.15
OS: windows
Language: English
Genre: Corruption, mind control, point&click
Install instructions
1- Extract to desired location.
2- Click on "Subtle influence.exe" to start playing.
Change-Log:
Subtle Influence: screenshots
Get Subtle Influence (ver. 0.15) free right now.
Want high speed download? Just buy a Premium Pro subscription on k2s and open full world of adult games.
---