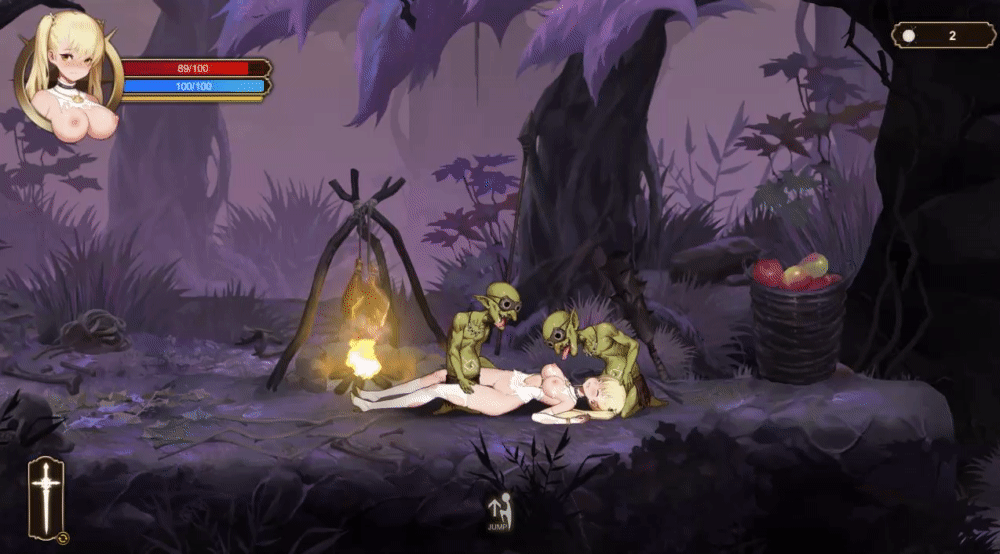 Ritual Summon is brought to you by xGames as a part of our best adult games list. Direct download of this game is served with just a few clicks. New and only best games are are always available for you on daily basis by xGames.
Overview:
Defeat of the false saints' paganism

On the continent of Midora, there are two opposing faiths:
the pure white holiness religion and the lustful flesh evil religion.
Whenever a hundred years pass and the century changes,
the Holy Faith and the Evil Faith summon their saints and witches from other worlds through summoning rituals.
However, the summoning ritual succeeds only once every hundred years,
and the successful party will lead the course of the next hundred years of this world.
In the previous hundred years, the Pure White Holy Church succeeded in summoning the saints and,
the Holy Church became the main faith on the continent of Midora.
However, the followers of the evil religion did not disappear fullly; on the contrary,
they remained confined to their dark corners, where bandits, rogues, and
It even embraced goblins, quietly developing and secretly growing stronger,
quietly waiting for the right moment to strike back.
At the turn of the century, a young girl named "Puella," who had been languishing in the original world,
was summoned to the continent of Midora as a saint.
But she has no interest in a high-risk, low-return job like that of a saint.
He was single-mindedly focused on finding a way to return home.
The priests of the Pure White Holy Church gradually learned of this part of the story, and their suspicions about her being a saint grew.
With nowhere to run, Puella had no choice but to take on the dangerous mission of defeating the evil cult of lustful flesh.
While proving himself in battle, he manages to escape the Church's control.
Last update: 2022-03-31
Released: 2022-03-30
Creator (developer): WhitePeach –
Censored: Yes
Version: Final
OS: Windows
Language: English, Japanese
Voiced: Japanese
Other Games:
Genre:
2dcg, 2d game, female protagonist, japanese game, censored, big ass, big tits, monster, combat, vaginal sex, creampie, groping, animated, bdsm, rape, voiced, adventure, fantasy, oral sex, ugly bastard,
Install instructions:
Developer Notes:
How to operate:
Movement ←↓→ / ASD
Attack / Decision Z / Left click
Jump X / Spacebar
Skill C / Right click
Switch weapon Ctrl / Q
Use V / F
Dash Shift
Back/Pause Esc
Turn page A/D
Ritual Summon: screenshots
Enter an virtual world of meetings with your secret wishes. Get this from MEGA or other file hostings right now, unpack, easy install and play this porn game.
Be a smart player and take what you really want. And it will be not just simple robots, there will be a lot of familiar characters that you will met.​ What will you do? Will you be a good man? Will you user your power and authority? Start now!
---