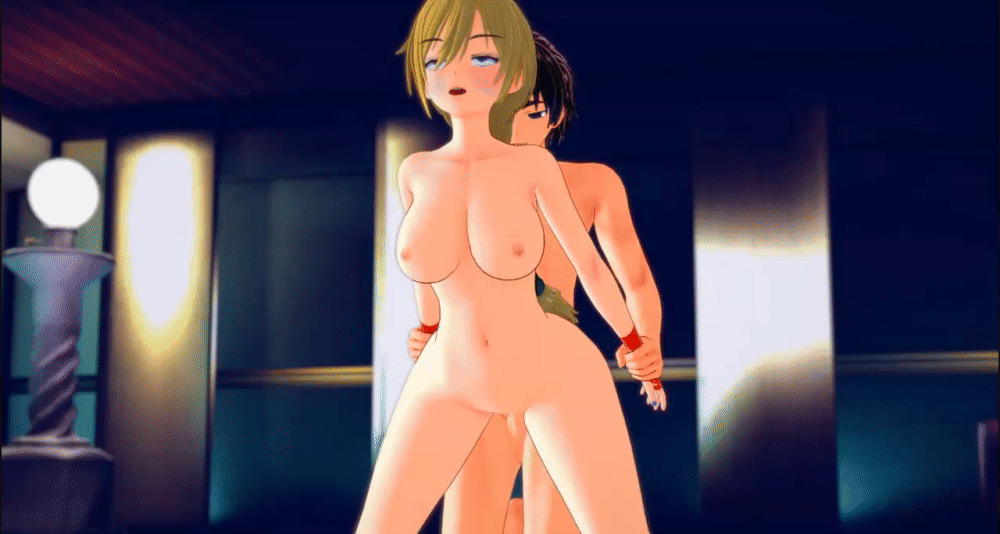 Reboot Love 1 More Time is published on xGames as a part of our best adult games list. Direct download of this game is available via few clicks. All new games and different updates are delivered to you is always here.
You are Marcus and you have 1 month to put your life in order… You will get to a new school that´s mostly only for womans, where you will meet a lot of beautiful girls. You will have to build up your stats, and make the right choices to pass the final exam and get the girls, and saving the world in the meantime… Yes, you are some kind of "SuperHero"… Game is fully straight. Don´t worry if you don´t get all the content in the first game, you will be able to restart it, with extra stats to get them all!.​
Last update: 2021-10-23
Released: 2021-09-27
Creator (developer): Reboot Love – – –
Censored: No
Version: 0.6.0
OS: Windows, Linux, Mac, Android
Language: English
Other Games:
Genre:
3dcg, animated, male protagonist, milf, big ass, big tits, dating sim, romance, sandbox, bdsm, vaginal sex, oral sex, creampie, handjob, voyeurism, fantasy, adventure, combat, monster, sleep sex, rpg, cosplay, mobile game
Install instructions:
Whats new (last changes):
v0.6
N/A
v0.5
-Amelie Event (Day 25) (Completed)
-Amelie Event (Day 26) (Completed)
-Amelie Event (Day 28) (Completed)
-Ending Part 1 (Day 31) (Completed)
-Ending Part 2 (Day 31) (Completed)
-Bug when Defeating Trianna in SexFight blocking the next Lily Event fixed
-Some music and SE added to the game
v0.4
What´s new:
Day 19 – New Jikininse combat
Day 21 – SexFight Vs Trianna
Day 21 – New Lily Event
Day 23 – New Lily Event
Day 23 – New Amelie Event
Day 24 – New Jikininse combat
v0.3.76 (11/9)
– Important bug fixed in the SexFights (there should be no bugs now)
– Lyly new Event (Day 15)
– Mikah SexFight (Day 16)
– Queen´s night (Day 18) —- Infull
– New girls traciking system to see what´s available and what was missed
– Spanish translation like 90% of the game
– Added a few more build points (35)
This update is an emergency update to fix the bug…
But i added some new things to make up for it.
v0.3.11
I know is not a lot of new content, but it´s a heavy improve,
adding the Special FIghts system!!!!
Important: Game will require a FULL CLEAN RESTART
What´s new:
– Cheatcodes For Patrons
– New Lily event (Day 13)
– Special Fight vs Susan (Day 14)
v0.2
I added some more content for the days 5 to 12,
including Lily and Trianna.
v0.11
first game version
Developer Notes:
Game Sex Content: (Already in the game)
Resume: BDSM/MolesterSex/SexFights/NormalSex
– Animated scenes, more will be coming…
– Be Tied up by a girl
– Be molested by a girl
– Public/Hidden/Forbidden sex scenes
– Molest a girl
– Stalk a girl
– BDSM a girl
– Normal romance storys
– Sex Games
– Sex Fights (Make her cum before she makes you cum)
Game Tags:
– Dating sim
– Visual Novel
– RPG
– Replayable content
Reboot Love 1 More Time: screenshots
Enter an world with your secret wishes. Get this from MEGA or other file hostings, unpack, easy install in a couple of minutes and play this interactive game.
Try to be a smart man and get what you want. And it will be you next second life, there will be a lot of familiar characters that you will met.​ What will you do? Will you be a good man? Will you abuse your power and authority? Start now!
---