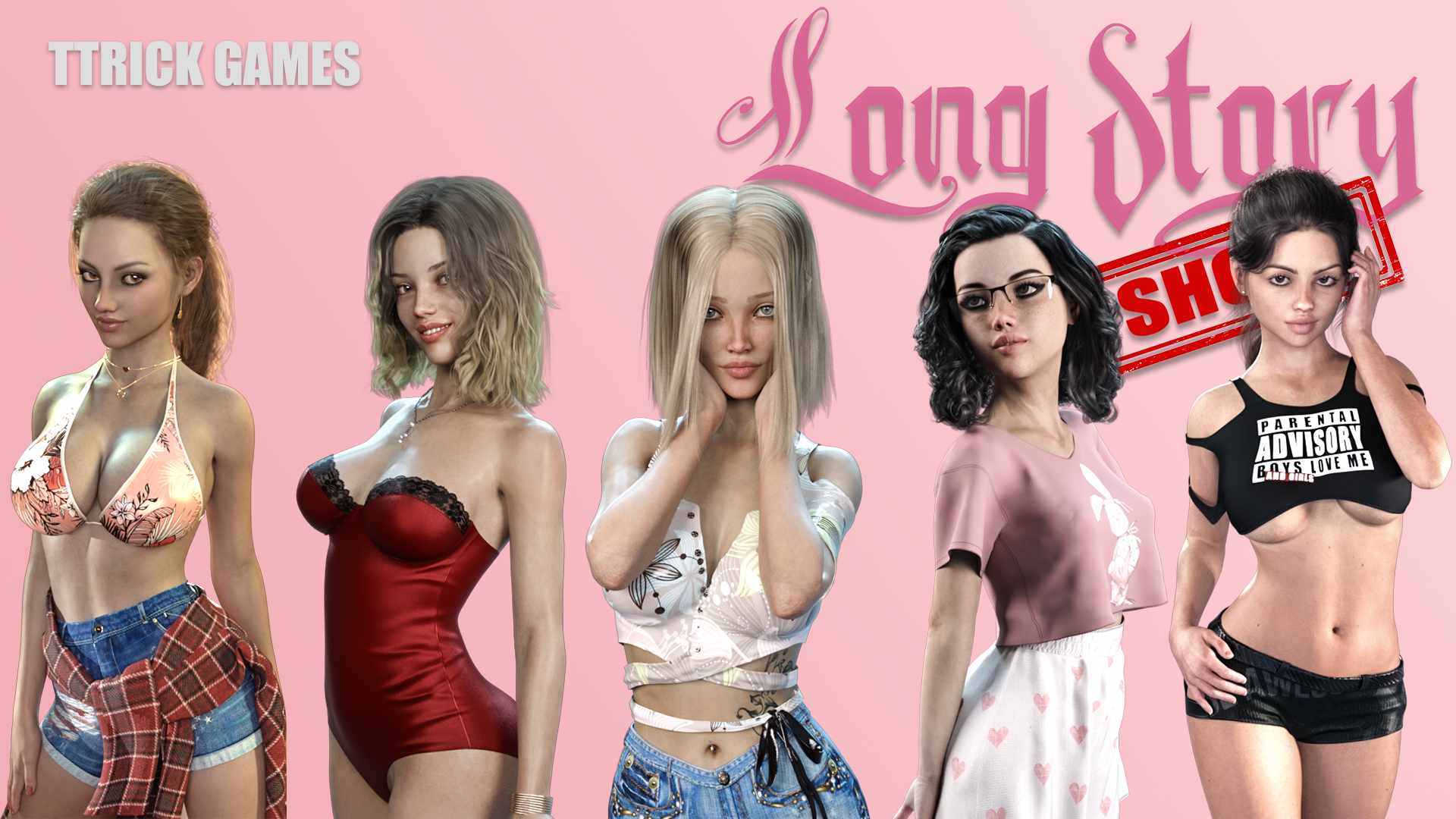 Long Story Short – Unofficial Ren'Py Port is brought to you by xGames as a part of our best adult games list. Free download of this game is served with just a few clicks. Games like Long Story Short – Unofficial Ren'Py Port are are always available for you is always here.
This is a Ren'Py remake of
: Original Author Overview
You will be playing as a guy, who's never really clicked with girls too much. You'd much rather spend your time on the computer than dealing with real-life relationships.
However, It'll all quickly start to change shortly after diving into the story. Your best friend, Joe, has made a significant change in his life, and he is there to pull you out of your comfort zone into a new lifestyle.
Vanessa, Joe's girlfriend, and Ann, her shy friend, are just two of the girls you'll encounter early on in the story. Are you going to build a relationship with sweet, shy, Ann? Maybe you'd corrupt her instead? Heck, why not try to steal Vanessa away from Joe?
Last update: 2023-01-09
Released: 2023-01-09
Original Game/Creator: TTrickGames – –
Creator (developer):
Censored: No
Version: 0.4 build 12
OS: Windows, Linux, Mac, Android
Language: English
Fan Art Thread:
Genre:
3DCG, Male protagonist, Corruption, Cheating, Masturbation, Voyeurism, Oral sex, Blackmail, Mobile game, NTR (Avoidable), Voyeurism, Vaginal sex, Virgin, Cheating, Romance, Group Sex, Exhibitionism, Big ass, Big tits.
Planned: Lesbian, Creampie
Install instructions:
Whats new (last changes):
Version 0.4 build 12 (initial Ren'Py port release)
Includes all story content through the end of v0.4 of official game (Events after Joe's birthday party at the pub)
Replay Gallery
Android port
Content from v0.8 of the official game that was added to earlier content (such as the changes to Vanessa's photos on Joe's phone)
Developer Notes:
I started this Ren'Py port of Long Story Short mid-February 2022, with TTrick's full support. My goal was to learn Ren'Py, which I feel I've accomplished. I do this in my spare time out of love for the game. With the initial release here, I plan to release as I full each version of content until I catch up to the official game's content.
Versioning: The Ren'Py port will have the version number that matches the content available for that version from the official game. The build number indicates any changes I make to the Ren'Py port, whether it's new content, bug fixes, or improvements that are not relevant to the official game.
Long Story Short – Unofficial Ren'Py Port: screenshots
Enter an world of meetings with your secret wishes. Free download from MEGA or other file hostings, unpack, easy install and play this adult game.
Be a smart player and take what you want. And it will be not just simple robots, there will be a lot of interesting persons that you're totally gonna like.​ What will you do? Will you be a good hero? Will you user your power and authority? Try now!
---