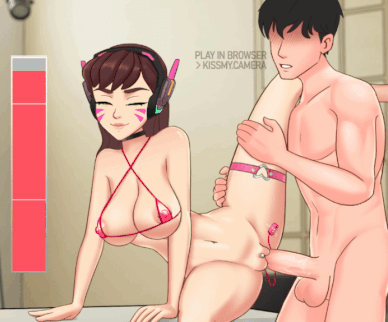 Kiss My Camera is brought to you by xGames in a collection of porn games. Free download of this game is served via few clicks. All new games and different updates are are always available for you on daily basis by xGames.
Overview:
Kiss My Camera
is an animated free-to-play porn studio simulator where you meet many famous fandom waifus with their unique personalities​
Last update: 2022-08-02
Released: 2022-08-02
Creator (developer): Crime –
Censored: No
Version: 0.1
OS: Windows
Language: English
Genre:
2DCG, Animated, Male Protagonist, Parody
Install instructions:
Whats new (last changes):
v0.1
• 3 start characters
• First story
• Scene interactivity
• Arousal system
• Adjustable body shapes
Developer Notes:
Kiss My Camera is an animated porn studio simulator where you meet many famous fandom characters with their unique personalities. It is free to play and made for the web, so you can play it right now in your browser just by following the game link:
There's also an offline local version of the game, download links below
The game is free to play, but you will get additional content and gameplay features by subscribing to Patreon tiers
Gameplay:
Visual Novel storytelling, choicesInteractive physically-based lewd scenesMini-games affecting the storiesAvailable Features:
Everything is animated in 60fpsOne-click accessibility in browserAny device supportRealtime body physics simulationCharacters customization – clothes and body shape3 characters to play withOnline progression savingPlanned Features:
50+ charactersPhysical dragBody interact zonesScene customizationFuta supportCollectable clothesPersonality, abilities mechanicSoft body physicsFilm production mechanicMale charactersRealtime fluid simulationsMeta pregnancy/workout mechanicsStory editorAnd lots of other game mechanics and physical interactions
Please consider subscribing to one of the Patreon tiers, I need your financial support to bring all the game mechanics and technology to life and hire great artists to make one of the best 2D porn simulator in our lovely industry
Kiss My Camera: screenshots
Enter an virtual world with your secret wishes. Get this from MEGA or other file hostings, unpack, easy install in a couple of minutes and play this porn game.
Try to be a good player and get what you really want. And it will be you next second life, there will be a lot of interesting persons that you're totally gonna like.​ What will you do? Will you be a good hero? Will you abuse your power and authority? Try now!
---