Overview:

Invasive Species is a CYOA story where you play as the monster. You make decisions on how you will proceed, find ways to become stronger, and ultimately discover who you are and why you are on this world.
​
: PLOT
Alone and with no memory, you crash onto a planet. You emerge from your organic ball of a ship and discover you're a being tentacles. You have no idea where you are or who you are, but you'll quickly learn you can get information from things you touch and you have the ability to affect them as well. Vaguely you recall something of a "mission" or "purpose", but that seems lost to you. Will you discover your true purpose? Can you full your mission?
Updated: 8/11/18
Developer: ArmyofRobots –
Version: 0.9.7
Censorship: No
OS: Windows, Mac, Linux
Language: English

Install instructions
1- Download file
2- Click on the html file to play!
Whats new (last changes)s:
Version 0.9.7 Uploaded: We have added more content at the University; some twists and turns on the plot, and a few new ways to end up dead
Version 0.9.6 Uploaded: We started to add some content for the final university; this is only partially done and there are numerous dead ends; assuming you can find a way there.
Version 0.9.5 Uploaded: The Office Building location is finished; all branches and paths there lead somewhere. Some fixes for other passages and other very minor tweaks. This leaves only the University of Bortin to be finished for the basic experience to be done.
Version 0.9.4 Uploaded:
The Department Store destination is finished; all branches and paths. Some new content was added to another scene we felt was on the short side.
Version 0.9.3 Uploaded: More content to the big town, fixed some typos and grammatical mistakes in other sections. Made some adjustments to one of the endings.
Version 0.9.2 Uploaded: More Bortin town content added, Department store finally has a few scenes. A bunch of fixes and typos were made as well.
Version 0.9.1 Uploaded: The ship is full (though may get some additions as time permits). It is at least story full and intact; once you find it, all paths should lead to the end (though let us know if you find one that does not). Plenty of new ways to get yourself killed too! There were also a number of typo fixes and a couple minor parts in scenes elsewhere got rewrites or a little addition.
Version 0.9.0 Uploaded: More content, less dead ends, and some fixes for mistakes found. Nearly done with the ship. We're hoping to have this whole thing wrapped up in another few updates.
Previous Downloads

0.9.0 Download:
–
0.9.1 Download:
–
0.9.2 Download:
–
0.9.3
Invasive Species: screenshots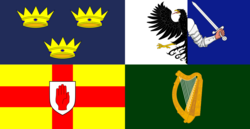 Get Invasive Species (V. 0.9.7) free right now.
Want high speed download? Just take a Premium Pro subscription on k2s and open full world of adult games.
---