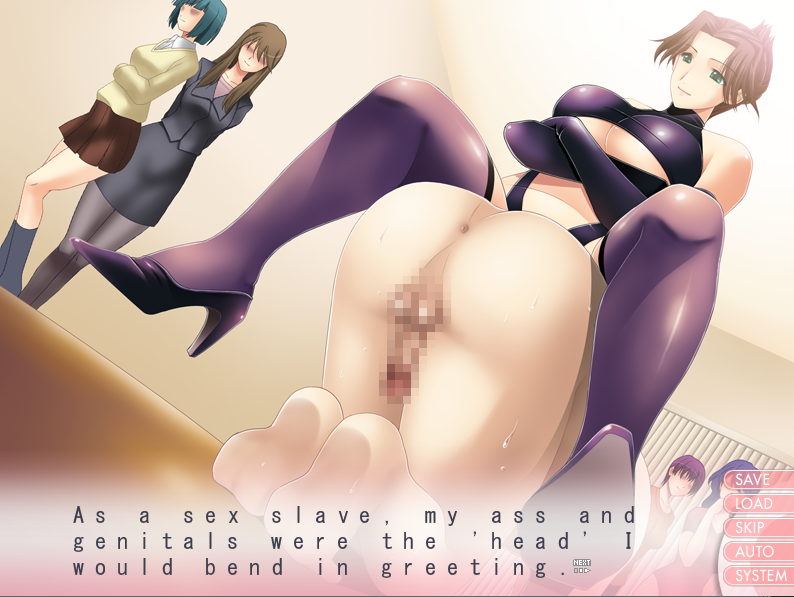 Ikisugi! M Lesson is published on xGames as a part of our large adult games collection. Direct download of this sex game is served with just a few clicks. Games like Ikisugi! M Lesson are are always available for you on xGames.
The main character is a college student and starts working as a private teacher to earn his living.
However, he is not well received at the houses he is sent to.
"Why do I have to be treated in this way!"
However, the job is well paid and he hesitates to let it by.
He collects himself and knocks the door of Shinohara family…​
Last update: 2022-07-20
Released: 2022-07-20
Aliases: Gone too far! Masochistic Lesson
Creator (developer): Msize
Translator: mortalvyses
Censored: Yes
Version: 2022-07-18
OS: Windows
Language: English (Fan translation)
Vndb:
Length: Short (2 – 10 hours)
Voices: Japanese
Genre:
2dcg, male protagonist, japanese game, censored, big ass, big tits, milf, romance, dating sim, multiple endings, oral sex, handjob, teasing, female domination, bdsm, sex toys, voiced, humiliation, slave, rape, footjob
Install instructions:
Whats new (last changes):
2022-07-18
Initial translation patch: Covers the common route, Mizue route, and Maki route only. The third of four planned patches.
Translator Notes:
This patch contains a translation for the Maki route of the game, as well as common / Mizue route content from the previous patch.
This patch cannot be played without first acquiring an official copy of the game. You can get one here:
DLsite: https //www.dlsite.com/maniax/work/∗ product_id/ RJ052153.html
DMM:
Also, content warning:
The content depicted in this patch contains (highlight to show) depictions of grooming, as well as CBT, choking, urination, giantess / giant woman / tiny man, and scatology.
Note: The text in the game is spaced like this.
Unlike Steps to Love, M Lesson runs on livemaker 2, which doesn't have the same support for single-byte unicode text. I've tried a lot of things to try And get normal text spacing, but with no success.
Apologies for the awkward text spacing that results.
Ikisugi! M Lesson: screenshots
Welcome to the adult virtual world of meetings with your wishes. Free download from MEGA or other file hostings, unpack, easy install in a couple of minutes and play this adult game.
Be a good player and take what you want. And it will be you next second life, there will be a lot of familiar characters that you will met.​ What will you do? Will you be a good hero? Will you abuse your power and authority? Try now!
---