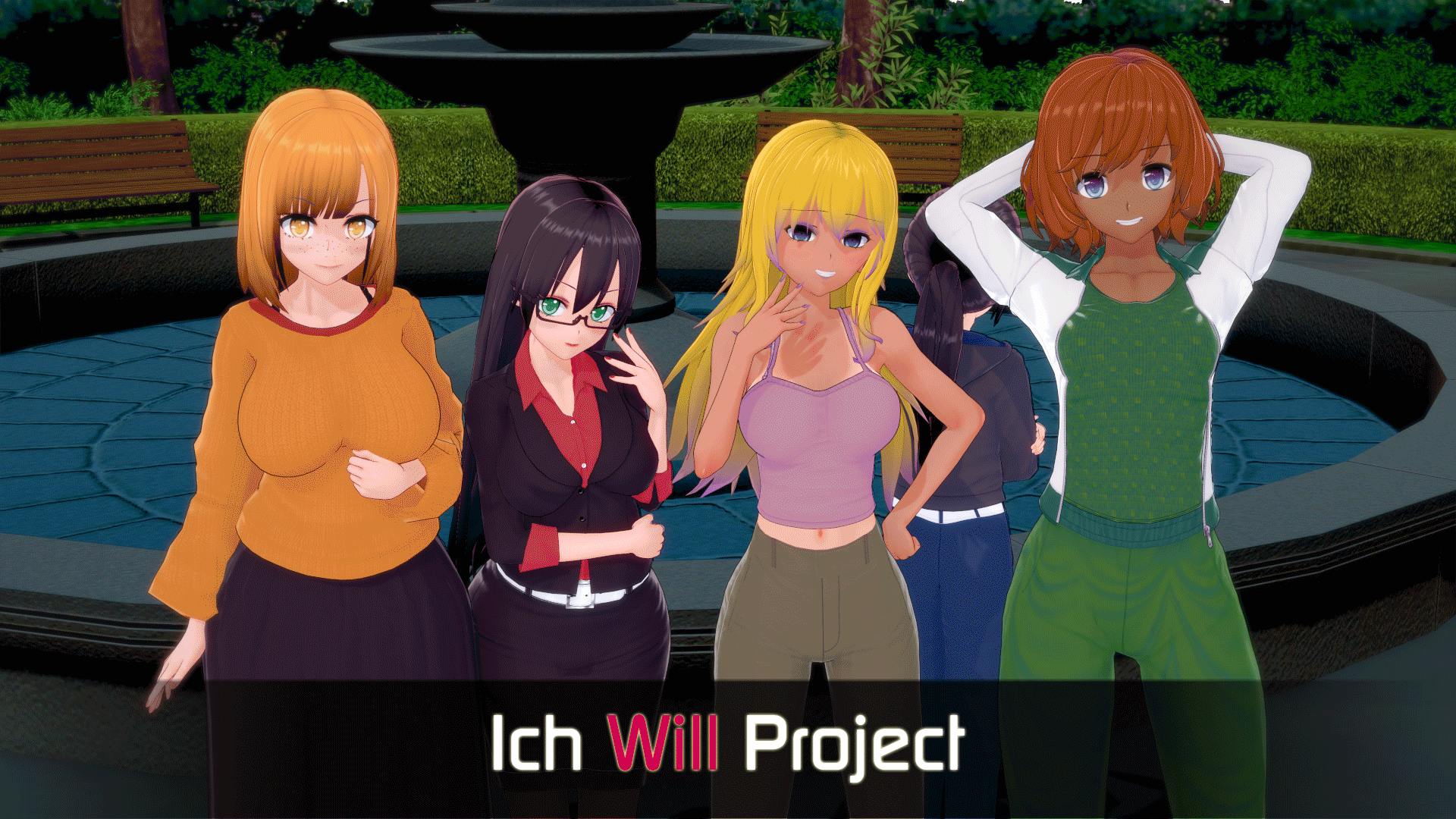 Eileen, your childhood friend, trust you a secret: How to enter people's psyche, right before disappearing in front of you, and no one around you being able to remember her existence, or do they? With very few knowledge of what is happening, it's your task to unveil the mystery around her and the people close to her. Will you be able to bring her back? Or you will share her fate?
​
Last update: : 2019-10-11
Released: : 2019-10-11
Creator (developer): : Amazoness Enterprises –
Censored: No
Version: Demo 1.1
OS: Windows, Mac, Linux
Language: English
Genre:
Male protagonist, 3DCG (placeholders), Fantasy, Sci-fi, Multiple endings, Romance, School setting, Ahegao, Bdsm, Big tits
Planned: GROUP SEX, INCEST, INTERRACIAL, PREGNANCY, TITFUCK, among others.
Whats new (last changes):
Demo 1.1
For clarity, added text on top of choice menu, of whether or not it's a route or introduction.Fixed a mistake with Laura intro showing twice.Fixed Bug with Laura where ejecting out inside of her mind ended up with you in the hallway instead of the doorstep as intended.Fixed choosing Valerie introduction tosed you into Valerie's route instead of the introduction screen without the conditions being met.Demo 1.0
Initial release
Developer Notes:
So this is a game I'm developing and found out recently that I can request it to be posted in the game category, specially now that I released the demo recently. However, I'm not exactly sure if that counts as being released or not. Whatever the case is, I will leave this here for the time being.
I've been working on this game for a few months, and even though the game is full, it sadly lacks art. Just recently I thought about using Koikatsu assets to provide placeholder visuals, so how it looks now is, hopefully, not a finalized version of the game. Since I started recently, I'm still implementing visuals, but while I was doing so I got some ideas for the game so I ended changing some parts of the script, one of them being directly how the game starts, so right now I don't have a working build, except for really old builds I don't want to share. I do have plans to release a demo in this very week if possible, containing half of the 3 main routes for the game, but possibly without the art, yet.
The reason I'm doing the thread right now is to work as a dev blog of sorts. As I work with the script and keep making the placeholders while I also look for an actual artist to provide art for the game. Right now I'm working with as my artist, but due to his schedule and busy life, I'm still looking for an artist that can provide art for the game in order to properly launch a patreon and fund it.
Additional information:
3 Main routes with 3 unlockable routes.​
Each route is made by 8 parts, not counting the intro with 1 part for each girl.​
Each route will have choices and 3 different endings, not counting the "general" bad ending.​
Each part will have at least 1 CG with multiple variants​
The main idea behind the game is variations and subconscious. Each psyche you will travel to will reveal you a vastly different reality, from a military castle, to a futuristic city and a deserted island.
Lastly, I'm open to criticism, suggestions and the such. To give you an idea of the elements of the game, the game mainly draws inspiration from , and , for the story, themes and the structure of choices in that order, among other things. It will not be fullly smut, it will be mostly story heavy, but it will have a lot of sexual content.
DOWNLOAD
Win/Linux: –
Ich Will Project: screenshots
Enter an world of meetings with your wishes. Free download from MEGA or other file hostings right now, unpack, easy install in a couple of minutes and play this adult game.
Try to be a good player and get what you really want. It will be not just simple robots, there will be a lot of familiar characters that you're totally gonna like.​ Will you find love and happiness? Will you be a good hero? Will you user your power and authority? Start now!
---