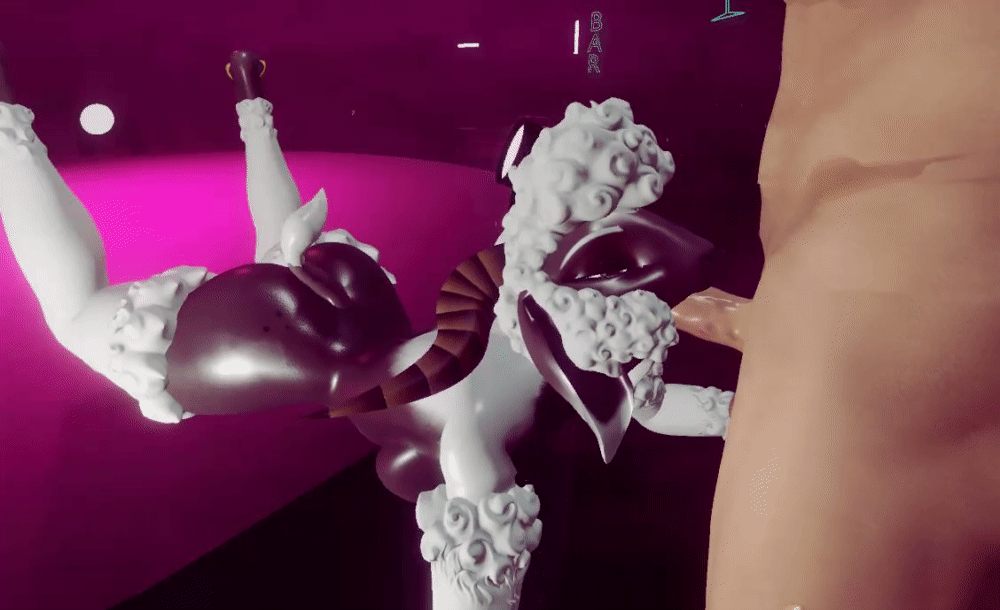 GOAT VR is available here in our large porn games collection. Direct download of this porn game is available via few clicks. All new games are are always available for you is always here.
Welcome to GOAT, an interactive animation player, which support VR and Desktop mode too!
Pick a character, a scene, a voice, a position, change the pace of the action with a button press, and enjoy the show!
Characters randomly change their expression based on the current action.​
Last update: 2022-08-17
Released: 2022-07-26
Creator (developer): GOAT VR – – –
Censored: No
Version: 1.41
OS: Windows
Language: English
Voiced: English
Genre:
3d game, animated, male protagonist, monster, monster girl, vaginal sex, oral sex, creampie, big ass, big tits, interspecies sex, virtual reality, voiced, anal sex, tits fuck, interracial, simulator,
Install instructions:
Whats new (last changes):
v1.41
Hello there!
Codewise a lot of small things have been changed or improved, extended with new functionality, hope you like reading!
-Replaced the old and boring bugs with new and exciting bugs
!!! FINALLY FIXED THE ISSUE THAT CAUSED THE AUTOMATIC VOICE PLAYER TO STOP PLAYING AFTER CHANGING POSITION !!!
-Added a bunch of new sex sound effects
-Fixed incorrect head position in most cases(The models that still have this issue,like Krystal at Miyu will get fixed when i release a new position for them)
-Incorrect version indicator fix
-Eye movement support added for models where it was impossible before, need to update older characters with this
-More fluid expressions
-Transition expression delay fix
-Moved VR height adjusting arrows closer to each other
-Added "penis only" options for male models that support this(Currently it only works at Loona x Vortex)
-Male head should be visible at distance but hidden if our camera is near it
-Added support for titjob sound effects
-Added ChestEmitter to Rouge(so titjob sounds will come from the breasts position)
-Added more penetration and bj sound effects
-LITE version can now play idle animations
-Temporary disabled teaser statues
-Fixed overlapping blowjob sounds
-Added chance to sometimes not play a blowjob moan, making it more dynamic
Introducing the "Quickie" format. Quickie positions are only containing 1 or 2 short loop instead of a full set of animation(idle to climax)
I usually will use Quickies when climax would not make sense yet(no cum at tit or footjob) or when i release a set of characters(You will see what i by this mean soon)
Of course, later Quickies can be extended into a full set of animations.
New character
-Loona(with Vortex)
Missionary
Note: Turns out, adding multiple,selectable males is not as simple a I thought. Hope you enjoy the knotting animation though.
New positions
-Rouge: Titjob(Quickie)
Blowjob
Ugraded with small eye movements
-Nancy: Cowgirl
New voice pack by:
CottonTailVA(Deeper profile)
Medium and high pitched variants will arrive with the next updates!
GOAT VR: screenshots
Welcome to the adult world with your secret wishes. Get this from MEGA or other file hostings, unpack, easy install and play this adult game.
Be a smart player and get what you really want. It will be you next second life, there will be a lot of familiar characters that you will met.​ Will you find love and happiness? Will you be a good man? Will you abuse your power and authority? Start now!
---