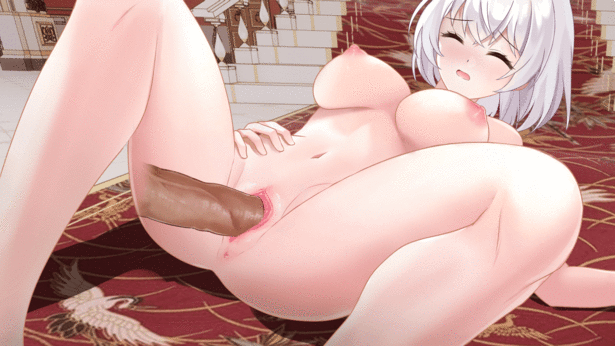 Doomsday Robot Girl is published on xGames as a part of our large adult games collection. Free download of this game is provided via few clicks. Games like Doomsday Robot Girl are are always available for you is always here.
The post-war world was awful.
The harsh conditions and repeated witnessing of the most twisted side of human nature,
could make even the most optimistic person lose the will to survive.
No one would believe it.
With this in mind, I met Emma, a young girl who claimed to be a military robot.
She asked to come with me and offered to give me everything she had.
Emma was strange, with little common sense.
She was always expressionless and said that sex was a way to relieve stress. S
he even initiated physical contact with me and said she was used to it…
What had she been through and what was she hiding?
After I spent some time with Emma, she gradually took on a different look.
The sadness in Emma's eyes was slowly revealed and I began to enjoy her company,
forgetting for a while that I was still in the middle of doomsday.
Suffering was approaching. Should we face it or escape?
The physical and psychological choices that we had to make were difficult.
Could we really find hope in this desperate doomsday?
Last update: 2023-01-10
Released: 2023-01-10
Creator (developer): Sunspot, BananaKing
Censored: No
Version: Final
OS: Windows
Language: English
Voiced: Japanese
Other Games:
Genre:
2dcg, animated, male protagonist, vaginal sex, oral sex, titfuck, creampie, big ass, big ass, fantasy, voiced, japanese game, turn based combat, sandbox, monster,
Install instructions:
Developer Notes:
Gameplay Instructions
The game is a combination of exploration, basic combat, and development simulation.At the beginning of the day, the player can choose a place to "explore," to "chat" with Emma, or to go further with "physical contact" to increase interaction. As the days pass, more events can be triggered. Differences in Emma's favorability and the player's choices will lead to different futures.
Remember, the world is in ruins. Your surroundings will always remind you when you accidentally forget.
Game Features
◇23 basic CGs, including more than 250 differentials◇Game text: 100,000
◇One main female character and one secondary female character
◇Doomsday themed, survival- and simulation-style game
◇Gory, violent content included
◇Game endings: 5 types
Doomsday Robot Girl: screenshots
Welcome to the adult world of meetings with your secret wishes. Free download from MEGA or other file hostings right now, unpack, easy install and play this interactive game.
Try to be a smart man and take what you want. And it will be not just simple robots, there will be a lot of familiar characters that you're totally gonna like.​ What will you do? Will you be a good hero? Will you abuse your power and authority? Try now!
---