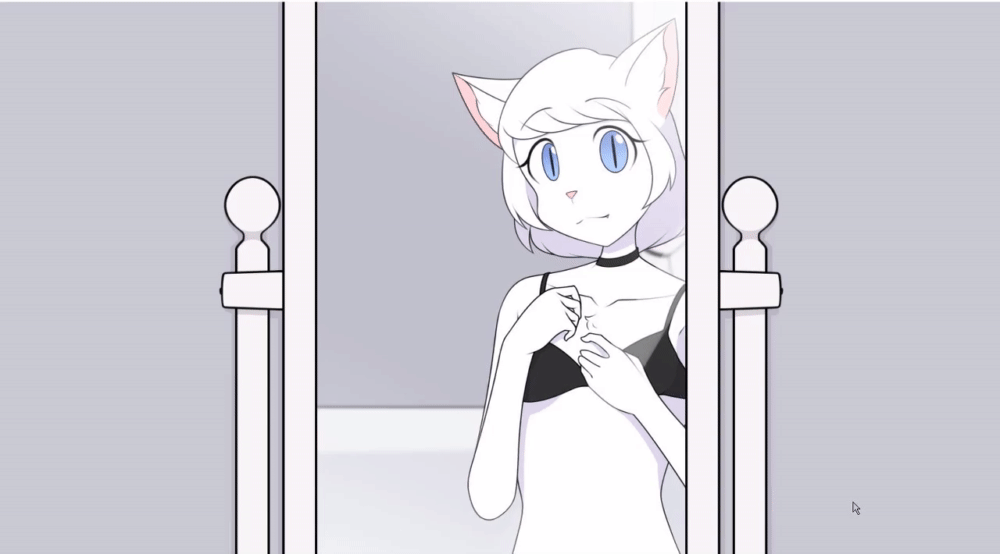 In Date an Otter, you'll get to meet and eventually romance Lillie, the titular otter!
You'll get to meet Lillie soon enough. For now, you'll get to know Ally in this demo! She'll be your best friend and voice of reason in the final game.
If you'd like to meet Lillie right away​
Last update: 2021-01-01
Released: 2021-01-01
Creator (developer): Sour Lemonade – –
Censored: No
Version: Demo
OS: Windows, Mac, Android
Language: English
Other Games: – –
Genre:
multiple protagonist, female protagonist, male protagonist, futa/trans protagonist, masturbation, teasing, furry, 2dcg, animated
Install instructions:
Whats new (last changes):
Developer Notes:
Hello! If you've played Date a Mink, you've probably had the though "what if there was a Date a Mink 2" and this is basically going to be that. Eventually.
For now, this demo is just a taste of what's to come. In this demo, you'll get to know Ally the cat She'll be your best friend and voice of reason in the final game. There's also a larger demo available over on Patreon if you're interested which contains the full first chapter of the game!
DOWNLOAD
Win: – – –
Mac: – – –
Android: – – –
​
Date an Otter – Ally: screenshots
Welcome to the adult world of meetings with your secret wishes. Free download from MEGA or other file hostings right now, unzip, easy install in a couple of minutes and play this interactive game.
Try to be a good player and get what you want. And it will be you next second life, there will be a lot of interesting persons that you will met.​ What will you do? Will you be a good hero? Will you abuse your power and authority? Start now!
---