A lonely wife and her best friend enjoy a weekend of debauchery and lighthearted adventures.​
Last update: 2020-06-14
Released: 2020-06-13
Creator (developer): TacoTown –
Censored: No
Version: 0.5
OS: Windows, Linux, Mac
Language: English
Length: 30-90 minutes
Genre:
Female protagonist, Text based, Romance, Corruption, Bisexual, Multiple Endings
Install instructions:
Run on any browser capable of supporting .html
Whats new (last changes):
0.5 Beta
More spelling editsintro fixesvarious tweaks0.4 Beta
More spelling edits, expect them to continue for a whilepool scene alternate choice has been fixedmajor story elements locked in, more exposition to be added in the future.0.3 Beta
More spelling, punctuation, and grammatical errors have been correctedover 5,600 words addedclub/bar scenes on night 1 have been revisedRoom 404 Storyline fulldEndings adjustedTrophy Room/Epilogue added0.2 Alpha
spelling fixesover 2000 words addedfulltion of saturday night decisionspool scene fulldnow able to finish story
Rough draft of story is finished, many dialogue options are missing, including the majority of sunday and monday. You can get a brief handle on the various outcomes
0.1 Alpha
night 1 build for alpha testapprox. 22,000 words across three major scenes
Developer Notes:
Online saves may or may not be supported, I have not tested it at all. Please respond to this thread if you find any major issues. Please PM me spelling errors, I don't want to clutter the thread. It's a COYA that I made as a gift. I intend to improve on it and fix mistakes moving forward, hence the 0.5 and not 1.0. Made with Twine 2 and Sugarcube, I didn't plan on ever adding images.
DOWNLOAD
All: – –
Online:
​
 
Business Weekend: screenshots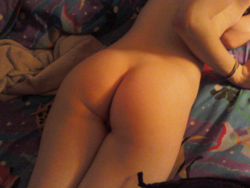 Welcome to the adult world of meetings with your wishes. Free download from MEGA or other file hostings right now, unzip, easy install and play this porn game.
Be a smart player and take what you really want. And it will be you next second life, there will be a lot of familiar characters that you're totally gonna like.​ What will you do? Will you be a good man? Will you user your power and authority? Start now!
---